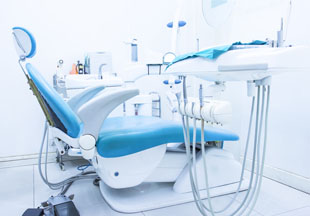 At Light Breeze Dental, we are a sleep apnea dentist in Irvine and specialize in helping our patients to get a good night's sleep. We understand how essential sleep is to your ability to live a full life. Fatigue, due to sleep apnea, can become so severe that people have difficulty staying up past dinner, may fall asleep while driving or doing mundane tasks, and may feel ill in general. Since sleep allows the body to regenerate, without it, you can become sick more easily and feel generally worn down. While most people don't think to visit the dentist with symptoms of severe fatigue – you should. As a sleep apnea dentist in Irvine, we can help you to feel better and regain the energy you once had.
To understand how we can help, you should first learn about obstructive sleep apnea. This condition impacts people throughout the 92606 area and the world. When the lower jaw muscles are weakened, they don't do a good job of holding the jaw in place while you sleep. As a result, the jaw falls backward at night, and the tongue falls with it. The tongue then blocks the airways so that while you are sleeping, you are constantly fighting to breath. This can lead to symptoms of snoring and even choking sounds at night. The more severe the sleep apnea, the less air that you will receive, and your body will start to shut down due to a lack of oxygen. In most people, this manifests as severe fatigue while in severe cases it can even lead to death. After all, the body needs oxygen in order to survive.
If you live in Irvine and are waking up feeling tired on a regular basis, we encourage you to call and schedule an appointment with our dental office. Simultaneously, if you notice that you simply can't stay up as late as you used to, this could also be a sign of a sleep disorder. As a sleep apnea dentist in Irvine, we regularly take appointments that are scheduled by someone's spouse. Typically, the person that you sleep next to is one of the first to notice that you are snoring loudly or choking in your sleep. While this may sound like a grumpy spouse, if you are told that you have started to snore more than normal – pay attention. This could be a sign of a treatable condition.
When you visit our Irvine, CA dental office, we will examine you then may recommend an in-home sleep study. In this test, you will use a device to monitor how well you are breathing at night. We can then go over the report to determine if you do indeed have a sleep disorder that requires treatment. To begin your test, call (949) 274-4719 and schedule a consultation.
Treatment Plans
As a sleep apnea dentist in Irvine, we can create a removable oral appliance for you to wear while you sleep. This appliance will be created using an impression of your mouth so that it fits perfectly. Once created, the appliance can be placed in your mouth before bed and the upper and lower portions will surround your teeth like a full retainer. The main difference is that the pieces connect so that your jaw cannot fall backward while you sleep. This prevents your airways from being blocked so that you can breathe clearly and easily, getting the oxygen your body needs in order to feel rested. While simple, this is an extremely effective solution, and most of our patients experience complete relief as a result.
If, however, you have severe sleep apnea and need a CPAP machine, you can wear this oral appliance at the same time. This will create a more comfortable experience. In the majority of cases, this device can replace your CPAP machine entirely, but we will need to review your test results in order to know for sure. We will also monitor you after you have been fitted for your appliance by asking you to come in for a follow-up appointment. We want to make sure that this solution is being as effective as it needs to be to restore your energy levels and reduce or eliminate your snoring at night. You should experience immediate relief and after a couple of weeks, you should have significantly more energy. If you notice that it is uncomfortable in any way – let us know so that we can make an adjustment. Your oral appliance should be easy to wear, allow you to sleep without being disturbed, and be entirely comfortable. As a sleep apnea dentist in Irvine, our goal is to address your health concerns in a way that is non-invasive and completely comfortable.
If you live in Irvine or the 92606 area, call (949) 274-4719 to schedule your consultation with Light Breeze Dental.
Family Dental

>
General Dental Practice

>
Sleep Apnea Dentist
Explore additional topics covered on our website:
Request an Appointment
Use the form below to schedule an appointment online.